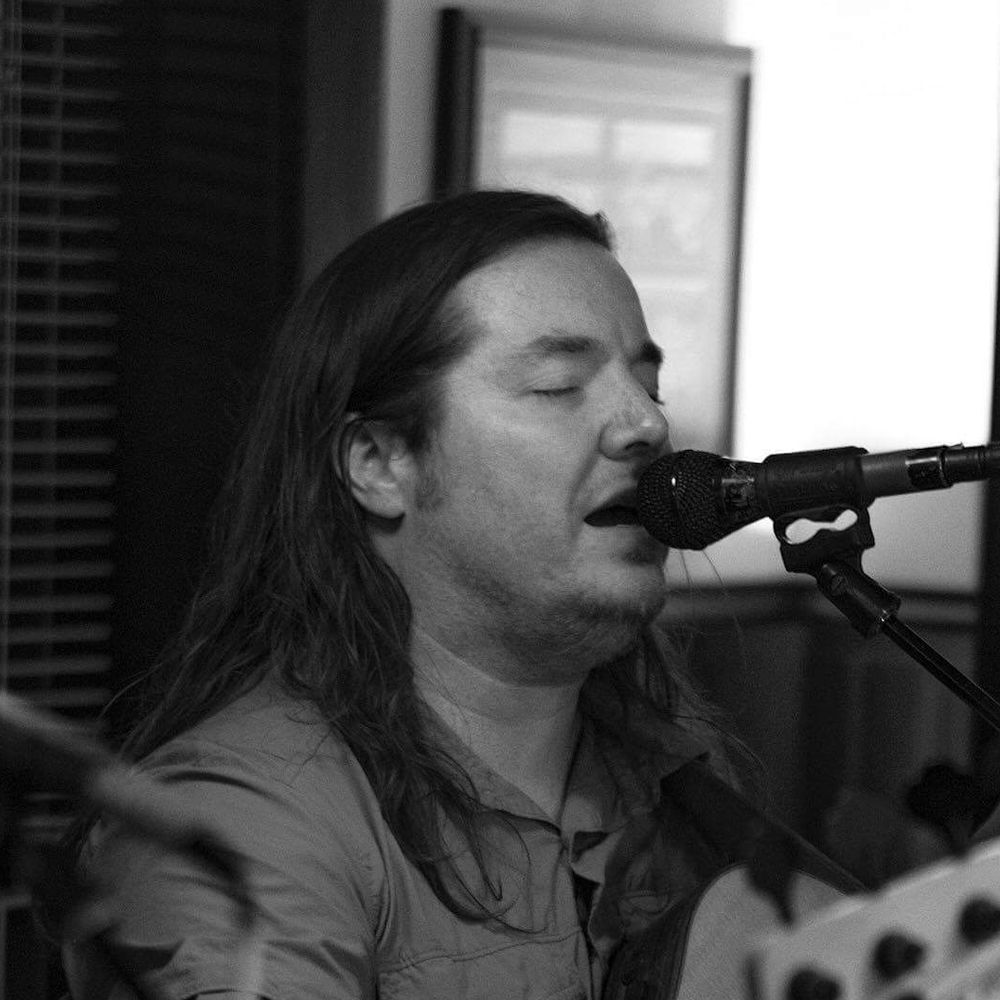 Chris "Mo" Morris
Lead Vocals/Rhythm Guitar/Harmonica
Mo grew up singing all the time. In high school he starred in the school plays and musicals, and sang lead and tenor as part of two Mid-Atlantic Barbershop Quartet Champions. Mo began writing songs in 1995 in a project that eventually morphed into the regional act "Jack Shift." Several acoustic acts followed, including MoGeo, before the gradual formation of Rooster Stone from 2011-2013. Mo has been a part of several regional projects including an Aerosmith and a Police cover band. He has been influenced by Jim Morrison, John Lennon, Bon Scott, Mick Jagger, Beck Hansen, Jack White, Julian Casablancas, and Caleb Followill.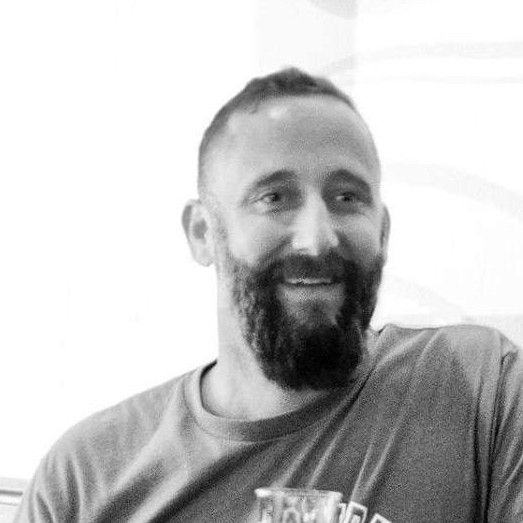 Bryan Herr
Drums/Percussion
Bryan began playing drums at 8. He grew up playing in concert, jazz, marching, and pep bands in school. In college, Bryan had a random encounter that led him to joining Mo in Jack Shift. After that project wound down and another brief break, Bryan rediscovered his passion for drums with the help of Steve, Mike, and the late Brock Woerner at their local open mic. He started sitting in with Mo and Scotty at their MoGeo acoustic shows, which slowly morphed into Rooster Stone. In 2015, Bryan moved to Philadelphia, but after 7 years in the City of Brotherly Love, he is right back where he belongs. Bryan's musical influences include Stanton Moore, John Stanier, Mitch Mitchell, Anthony Cole, and Nicky Bomba.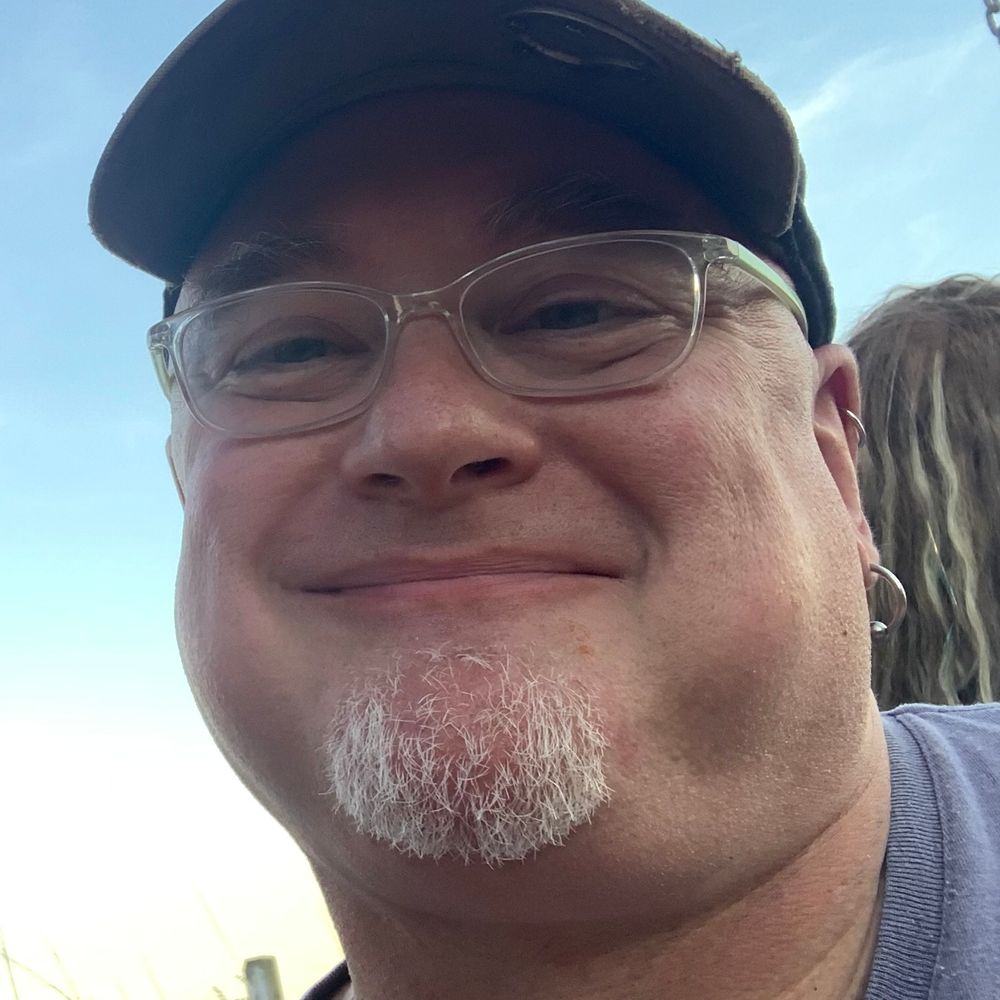 Michael Vitale
Bass Guitar/Vocals
Vitale was the tall kid in elementary school and tall kids get asked to play the bass. He has since played in over 40 states and abroad while touring with "The Recipe," "Vinegar Creek Constituency," and various other acts. Vitale has backed artists including: Charlie Gracie, Robert Gordon, Tommy Conwell, and Doug Jernigan. He has extensive theater experience, including national tours of "The Wedding Singer," "Footloose," and "Beehive: The 60s Musical." Vitale holds a Master's Degree in Classical Double Bass Performance and is on the music department faculty of Millersville University. He maintains an active teaching studio for both double and electric bass. Vitale has been deeply influenced by: Tony Levin, Bernard Edwards, Gary Lee Weinrib, Gordon Sumner, Paul Simonon, John Taylor, Dee Murray, Tony Franklin, Duck Dunn, Carol Kaye, Bobby Vega, Jeff Turner, Jim Trimble, Eire, and flowing water.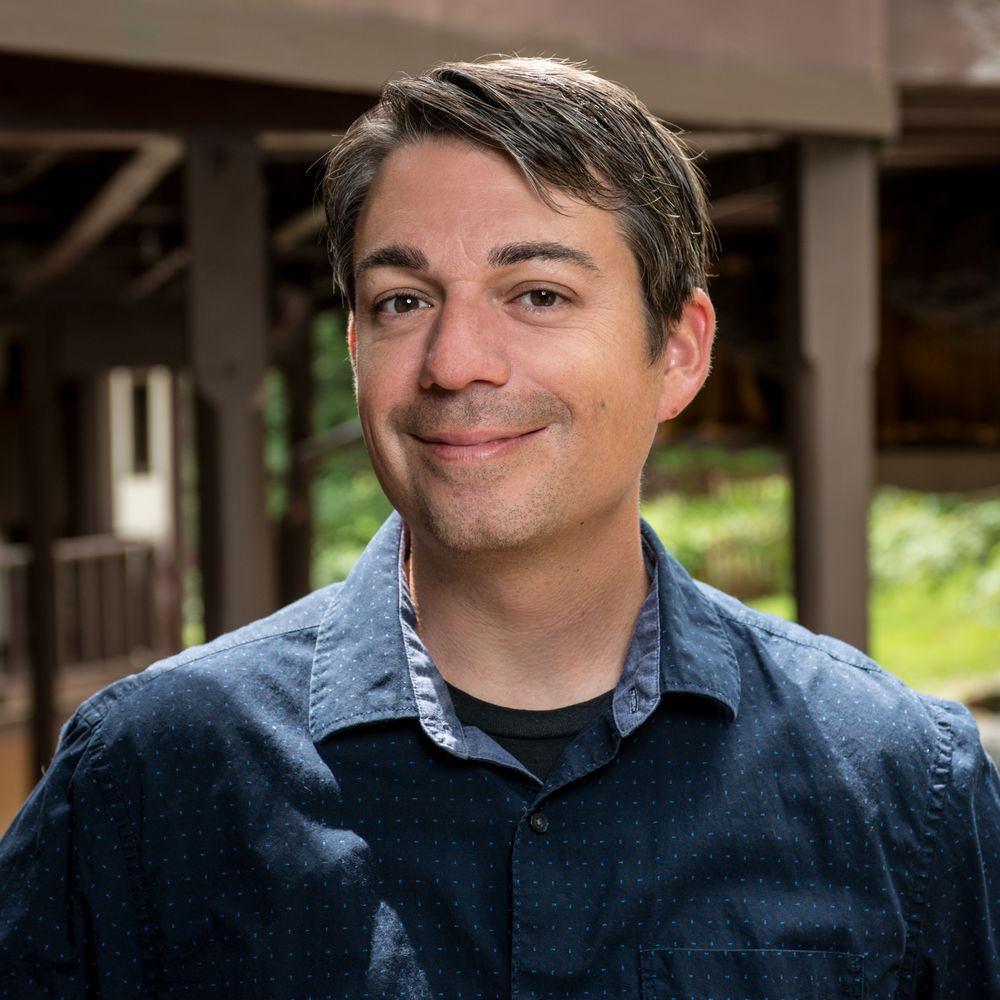 Scott George
Lead Guitar/Vocals
Scotty has played a host of instruments since he was 6 years old including: piano, drums, and guitar. He spent 4 years in the Marine Corps after high school and upon his return began sitting in with Mo at the acoustic shows he was playing at the time, and that act became MoGeo. After playing for several years together, Scotty moved down to Virginia where he played in local Fredricksburg bands. But eventually Scotty started coming back up to play shows with Bryan and Mo and Rooster Stone was born. Scotty's influences are broad and diverse from AC/DC and the Allman Brothers to Robert Johnson and Muddy Waters.