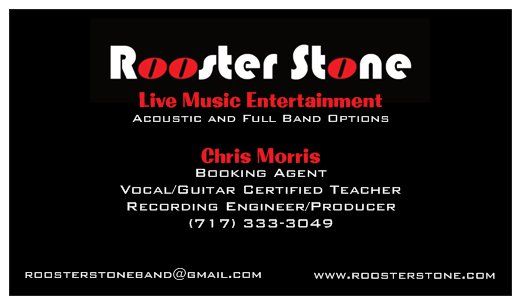 Music Lessons and Instruction
I am currently specializing in vocal lessons, as well as beginner and intermediate guitar, ukulele, harmonica, and songwriting lessons or any blend that suits your needs. My current students range in ages from 3 to 60 years old. I have over 30 years of professional experience as a singer and musician. I am also a Pennsylvania State Certified Teacher with 8 years of experience, so I know how to make your lessons as effective as possible to maximize your skill level. I also have all of my updated background check clearances. Please consider me as a private instructor for you or your child.
Please note: Due to the COVID-19 Global Pandemic, all of my current lesson packages are available online only. 

--Chris Morris
Over 30 Years of Professional Experience!!
25 years experience fronting professional bands 
2-Time SPEBSQSA YMIH Mid-Atlantic Quartet Champion (Lead/Tenor)
30 years experience performing sacred arias and chosen music for wedding ceremonies
24 years experience playing harmonica 
22 years of experience playing rhythm guitar in professional bands
8 years of experience singing, acting, and directing plays and musicals
8 years of experience as a public school teacher
Has written over 100 songs